Today we honour those who have fallen in the line of humanitarian work and hold those working around the globe in our thoughts and hearts as they continue their efforts. Humanitarian workers do more than respond to natural disasters, they promote Peace, human rights, health care and education for all. These men and women are heroes; beacons of hope. The problems are laid out clearly in our newspapers, no doubt, but those working towards solutions are everywhere, we need only look for them.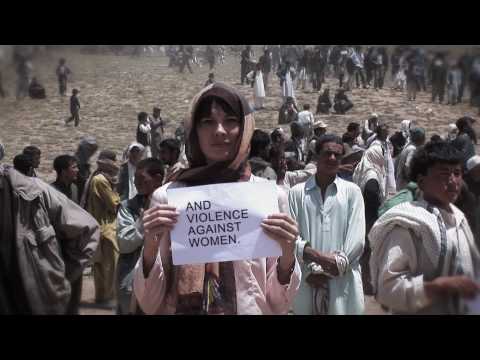 If asked "Are you a knitter?" would that question be easy to answer? You may reply "Yes, I am a knitter" or perhaps "No, but I crochet". Many of you would even reply "Yes, and I crochet too!". If asked "Are you a humanitarian?" would you be as quick to answer?
I hope you know the answer is a resounding Yes.
Today, on World Humanitarian Day, I'd like to take a moment and thank everyone who has supported KasCare and its efforts to help the orphaned and vulnerable children of South Africa by knitting, crocheting and donating to offset the cost of operations in SA. Every square knit or crocheted for the Knit-A-Square project is an humanitarian effort in my opinion. Every blanket we wrap around a child is made possible by our wonderful, global Knit-a-Square community. Every donation goes directly to the costs of assembly and distribution of blankets and clothing. Your donations make it possible for Knit-a-Square to continue supporting our field partners who work everyday to improve the lives of the children.
The UN's Office for the Coordination of Humanitarian Affairs has a webpage detailing the four Humanitarian Principles.
As I read the first principle I found myself thinking of Knit-a-Square.
Humanity: Human suffering must be addressed wherever it is found. The purpose of humanitarian action is to protect life and health and ensure respect for human beings.
I know that when we pick up our needles and hooks we are thinking of the orphans. We think often of Ronda, Erin, Wandile, Lindiwe and the rest of our of on-the-ground volunteer team too. I hope too that we will think, with every stitch, that we are taking action from a position of respect and love to protect the health of human beings.
The next time you are asked "what did you do today?" I hope you will reply "today I was part of a continuing humanitarian effort to help improve the health and life of my fellow human beings."
Thank you today, and everyday, for your continued support. Thank you for making time to respectfully embrace the humanity of so many who live with so little. Together we are making a difference.