With the World Cup over now is a great time to evaluate the work and accomplishments of the 1GOAL Campaign.  It has:
United over 14 million people from 191 countries who stood together to deliver a message to world leaders: Education for every child.
Orchestrated the first ever Head-of-State summit during a major sporting event and delivered our messages directly to those leaders.
Generated media coverage through BBC in Britain, ABC in the United States and SABC in South Africa.
Organized events across the globe to raise awareness of the need for education for all children by 2015.
The FIFA 2010 World Cup began with 32 teams competing for the World Cup trophy but we all know the lasting prize of this year's World Cup is education. By continuing to work together the victors will be 72 million children, all over the world, who have waited too long for their educations.
Much has been accomplished this year but the work must continue.  We must remain vigilant and let our politicians know we are closely watching this issue.
UN Secretary-General Ban Ki-moon has called for a meeting to accelerate progress toward the Millennium Development Goals.  The Summit on the Millennium Development Goals will take place in New York, at the UN, in September of this year. We'll need to raise our voices again to continue supporting Education For All. Join 1GOAL and receive their email updates and watch this blog in the coming weeks for more on how you can do your part.
1GOAL has made a video to celebrate the work thus far and to thank us all for our support. To me, the beautiful smiling children who open this video are in stark contrast to the street children seen at its mid-point.  The video ends with President Jacob Zuma declaring his support for 1GOAL. Is that a hopeful omen for the future of South Africa's orphaned and vulnerable children?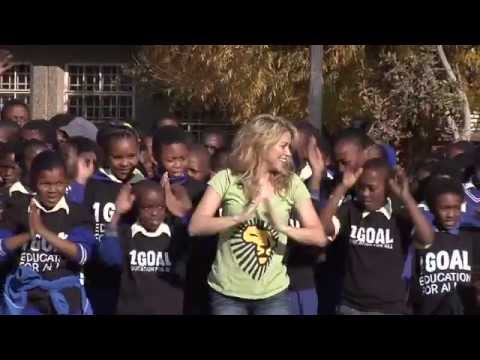 You might also want to take a look at these 6 simple and joyful suggestions offered by 1GOAL on ways to celebrate Mandela Day while furthering the cause of education.