Hello, and welcome to the KasCuddle Knit-a-long!  I am Helen Flagg, a member of the Square Circle Forum, and I will be your guide through this KAL.  Just what is a KasCuddle?  It is a knitted baby sack made for warming young babies in South Africa.
In January I asked Sandy, one of our Knit-a-Square founders, whether this knitted sack would be useful for mothers and caregivers of young babies in South Africa.  With a resounding yes, from Sandy and her co-founder Ronda in South Africa, the KasCuddle became an official knit-a-square item. It has proven to be a popular item with caregivers and our team is asking for more KasCuddles large enough to fit a baby up to nine months old.
I will be working with you to make the KasCuddle on a circular needle*. I think you will find that using the circular needle will be quite easy if you have never used one before.
There are only a few steps in making the KasCuddle:  knitting the collar, joining the two ends of the collar, knitting the body, and binding off and sewing the bottom.  Except for the collar, which is K2P2, the entire KasCuddle is done in stockinette stitch (knit every row when working in the round).
We will be knitting a basic KasCuddle in order to establish the basic KasCuddle form.  If you would like to add stripes, embellishments and/or texture, use your best creativity!
For the new knitters, I will knit along with you in one basic color as we master the process.  Along the way I will post photos of the steps, and I will be available to answer your questions. Simply leave your question in a comment on this post or on my wall over at the forum.
So come and join the fun, tell your friends, gather your supplies and come along with me to provide much-needed and appreciated warmth for very cold babies. This KAL starts officially on Saturday, September 18.
Materials:

21 oz. worsted wool yarn
1 US size13 (9mm) — 29inch (70mm) circular knitting needle (a 24 inch needle will be too short.)
The circular needle may be metal, plastic, bamboo – whatever you prefer.
1 yarn needle for sewing the bottom after castoff
A word about yarn:
The entire purpose of a KasCuddle is warmth.  In SA the temperature can drop to 0 degrees Farenheit in the winter. Shack dwellings are often made of corrugated tin, thin wood or cardboard with no heat, running water, and no flooring.  Some sleep on the ground with their babies in their arms.  Many are suffering from HIV/AIDS.
The KasCuddles may be the only covering these babies will have, and we must knit them to be as warm as possible.  A 100% worsted wool such as Paton's Classic Wool is ideal. There are many brands of good 100% worsted wool to choose from.  As to color, the choice is yours.  Bright colors are recommended by KAS to stimulate the little ones who live in a very drab world.
And lastly, a few notes:
There is no gauge for the KasCuddle.   Whether you knit tightly or loosely, the final size of the sack will come out fine if you use the number of stitches given and if you use doubled yarn.  It will measure on completion about 28 inches wide and 30 inches long.  If your dimensions are a half inch to an inch wider and longer, that's fine.
If you are not familiar with the "long tail cast-on" may I suggest that you familiarize yourself with this cast-on method and practice.  This cast-on is recommended for the KasCuddle because it is a strong edge, for the wear and tear of daily use, and it makes the collar stretchy.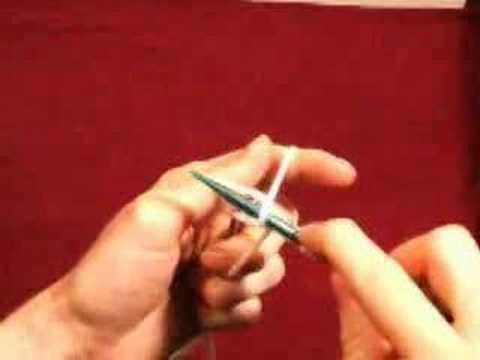 I am really looking forward to knitting together with each one of you. Please join the fun!!
*(There is a straight needle pattern on the Forum posted by Robert Hoddy, however the directions there are still for the smaller size, and you will need to revise your number of stitches to agree with the number of stitches to be given here for the larger size.)